Cats and dogs tend to predominate in children's picture books but ' Wish I Were A Dog written and illustrated by Lydia Monks is one of my favourites (and one I know off by heart, enabling me to quote confidently even though I'm on a train and don't have it to hand!).

An expressive ginger cat bemoans his existence comparing it to the exciting lives of dogs who 'can even be film stars'!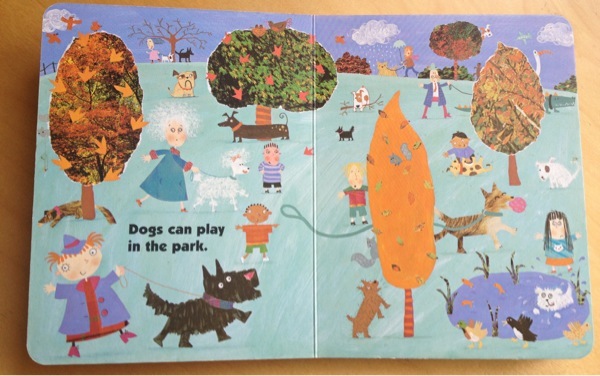 Of course, once his feline freedoms are pointed out Kitty is suitably reassured and the 'stupid' dog looks on enviously - Wonderfully observed and a great celebration of individuality with bold and entertaining illustrations and excellent facial expressions from the cat and the dog.
'And of course, cats can sleep anywhere!' (plenty of cats to spot!)